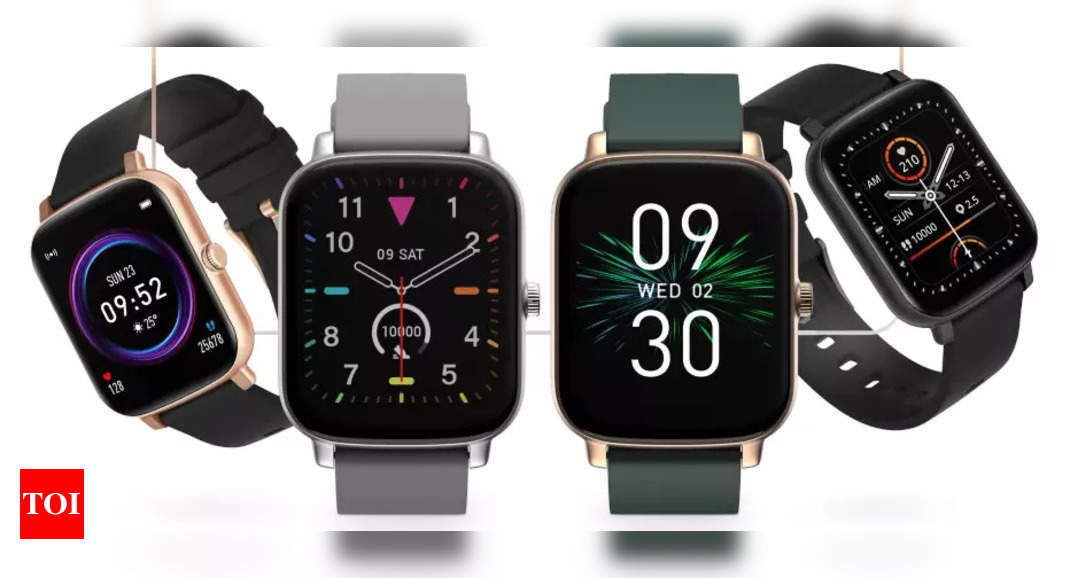 noise: Noise leads smartwatch market in India, co-founder says " humbled and ecstatic" – Rashtra News : Rashtra News
#noise #Noise #leads #smartwatch #market #India #cofounder #humbled #ecstatic #Times #India

India's smartwatch market continues its dream run. The market grew 173% YoY in Q1 2022 (January-March), according to the latest research from Counterpoint's IoT Service. The growth is attributed to growing consumer interest, multiple launches during the quarter and the availability of various discount offers and promotions. Indian brand Noise led the market with a 23% market share. The company's shipments doubled YoY during the first quarter of 2022 due to the good performance of its newly introduced devices. The Colorfit Pulse became the best-selling model for the brand.
Commenting on the strong performance Gaurav Khatri, co-founder, Noise, said, "Another quarter and another pole position, we are humbled and ecstatic each time we come out on the top and to manage to do it eight times in a row is an undisputed validation that Noise is firmly on the path to putting Indian brands on the map. This is a result of undying love of our community of noisemakers and the team tirelessly working to deliver unparalleled product and experience to our customers."
Affordable smartwatches continue to dominate
The sales of affordable smartwatches reached an all-time high during the quarter. The Rs 1,000-Rs 2,000 ($13-$27) retail price band reached its highest-ever share of 14% in the first three months of the year 2022. "The contribution of the <Rs 5,000 ($67) retail price band increased to 87% from 78% in Q1 2021. The Rs 1,000-Rs 2,000 ($13-$27) retail price band reached its highest ever share of 14% from just 2% a year ago. Many brands have started to focus on this low price tier to attract first-time users and acquire the smart band user base. Consumer awareness has also increased in this segment due to brands' continuous efforts on marketing and promotions through online and offline channels," said senior research analyst Anshika Jain.
"The top three brands captured 60% share in Q1 2022. Noise led the overall smartwatch market driven by its value-for-money offerings, the addition of relevant features to its product portfolio and emphasis on the Make-in-India scheme. Fire-Boltt emerged as the second-largest player for the first time due to its focus on affordability and the introduction of feature-packed products. Fire-Boltt has a good offline presence and targets multiple smartwatch segments like fashion, lifestyle, fitness and luxury. boAt captured the third spot. It also refreshed its portfolio in Q1 2022 with five new models," added Jain.
The segment also saw the entry of more than 10 brands in Q1 2022, including Defy, Fastrack, Truke and Reebok.
!function(f,b,e,v,n,t,s) {if(f.fbq)return;n=f.fbq=function(){n.callMethod? n.callMethod.apply(n,arguments):n.queue.push(arguments)}; if(!f._fbq)f._fbq=n;n.push=n;n.loaded=!0;n.version='2.0′; n.queue=[];t=b.createElement(e);t.async=!0; t.src=v;s=b.getElementsByTagName(e)[0]; s.parentNode.insertBefore(t,s)}(window, document,'script', 'https://connect.facebook.net/en_US/fbevents.js'); fbq('init', '593671331875494'); fbq('track', 'PageView');Latest Sports News | Latest Business News | Latest World News | Latest Bhutan News | Latest Nepal News | Latest Education News | Latest Technology News
( News Source :Except for the headline, this story has not been edited by Rashtra News staff and is published from a timesofindia.indiatimes.com feed.)
Related searches :