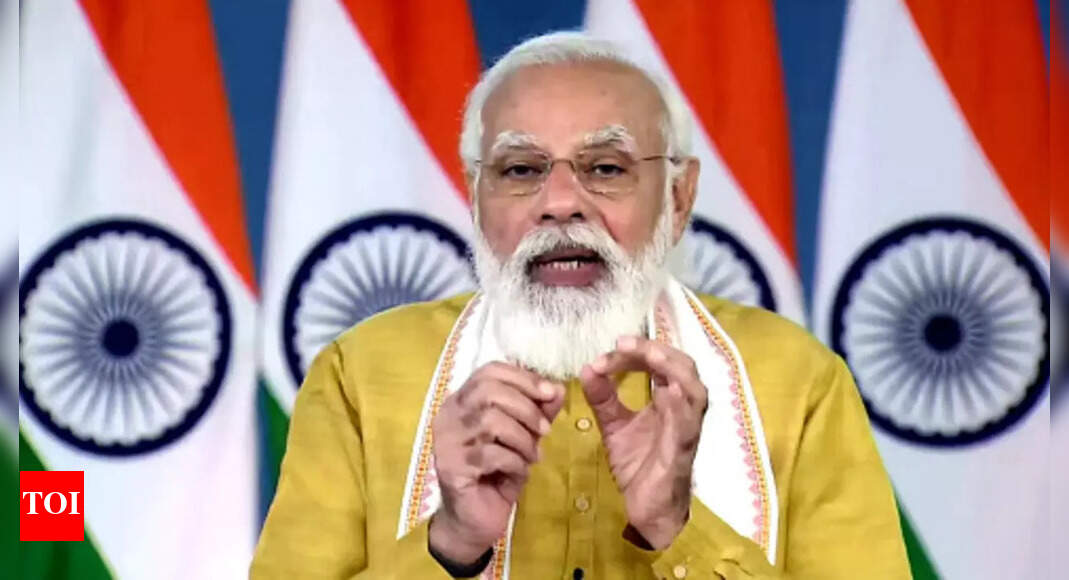 PM releases 35 new crops with 'special traits' | India News – Rashtra News : Rashtra News
#releases #crops #special #traits #India #News #Times #India

NEW DELHI: Seeking to address the twin challenges of climate change and malnutrition, PM Narendra Modi on Tuesday released 35 new indigenously-developed crop varieties with special traits like drought tolerant, disease resistant and biofortified food crops with higher nutrient content such as protein, iron and zinc.
"When science, government and society work together, results are better. Such an alliance of farmers and scientists will strengthen the country in dealing with new challenges," said Modi while appealing to farmers to adopt climate resilient technologies to increase their income, conserve water and save the natural ecosystem.
Releasing the new crop varieties through a virtual function, attended by agriculture minister Narendra Singh Tomar and Chhattisgarh CM Bhupesh Baghel, the PM said, "More than 1,300 seed varieties have been developed over the years. In this series, the 35 new varieties are being dedicated to farmers. It'll address the challenge of climate change and malnutrition."
The varieties, developed by various institutions of the Indian Council of Agricultural Research (ICAR), include eight new varieties of rice, six of wheat, three each of maize and soybean, two each of mustard, pigeon pea, pearl millet, sorghum and chickpea, among others. These special-trait crop varieties also include those that address the anti-nutritional factors found in some crops that adversely affect human and animal health.
The PM in his speech also emphasised on the need to opt for both traditional farming and new agriculture practices based on use of technology. "It's a time when we have to make a balance between 'back to basics' (traditional farming) and 'march for future' (use of new technology)," he said. He also underlined the need to go back to the practice of 'multi-culture' (cultivation of different crops) farming instead of simply banking on 'monoculture' (single crop farming).
During the virtual function, Modi also inaugurated the newly-constructed campus of the National Institute of Biotic Stress Tolerance (NIBST), Raipur, distributed 'Green Campus Award' to four agricultural universities and interacted with five farmers who use innovative methods of farming. Referring to different biotic stress caused due to climate change, the PM said the Raipur-based NIBST would conduct research on ways to address this challenge. "We are aware of crop damage caused due to pest attacks. We had faced locust attacks last year in the midst of the pandemic. We took several steps to address the problem and saved farmers from incurring huge damage," he said, adding that NIBST has a big responsibility in this regard.
( News Source :Except for the headline, this story has not been edited by Rashtra News staff and is published from a timesofindia.indiatimes.com feed.)